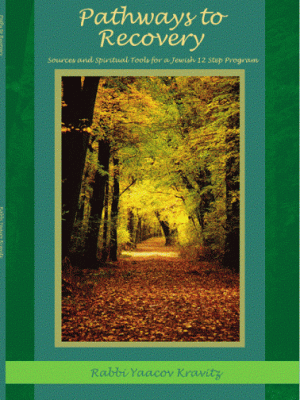 Pathways to Recovery is an indispensable resource for anyone trying to work a 12 Step program in an authentically Jewish fashion. Pathways was fashioned from the ongoing dialogue which occurred during five years of a support group for Jews in 12 Step programs. Each chapter provides relevant insights into the spiritual dimension of the steps, related Jewish sources, and spiritual exercises for working the steps. Guidelines for starting your own support group will make this book a valuable reference for Rabbis, Jewish mental health professionals or anyone seeking to start their own support groups for Jews in addictions.
Button
Nurturing Your Soul
COMING SOON
Nurturing Your Soul: Introduction to
Mindfulness and Spiritual Meditation provides instruction for basic mindfulness practices and related spiritual concepts that will help you
increase your self-knowledge and your awareness of God.